Home
Advantages of Barr Systems
Pumps
Instructions
DIY Threads
Order Page
Spokane CCI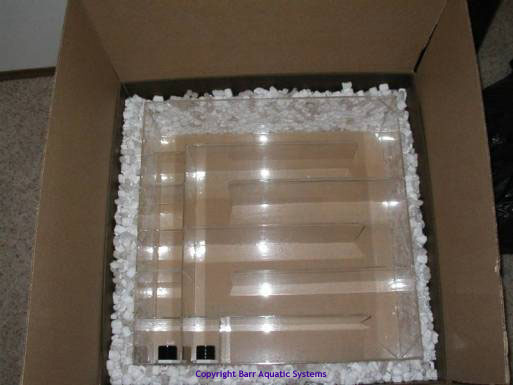 Ordering Information
IN STOCK NOW: The following units are in stock or can be quickly completed. Please email (click "contact" above) for a full quote with shipping charges to your zip code:
Brine Shrimp Feeder: $19 ea
Portable Frag Carrier: $45
Pod Condo: $24 ea, two for $40
KR1020: $320
KR1220: $360
WC120: $120
WC220: $160
WC320: $210
CR1200: $490
CR2100: $580
CR2200: $650
SK1020: $450
SK1220: $520
SK4220: $750
SK5220: $850
Overflow boxes- $49/$79 each
Other units are available by special order, please email for details.

All units are MADE IN USA, with the exception of the pumps, magnetic stirrers, regulators and controllers, which are purchased in the USA, but may be made of imported parts.
---
© 2017 Barr Aquatic Systems. All Rights Reserved