Home
Advantages of Barr Systems
Pumps
Instructions
DIY Threads
Order Page
Spokane CCI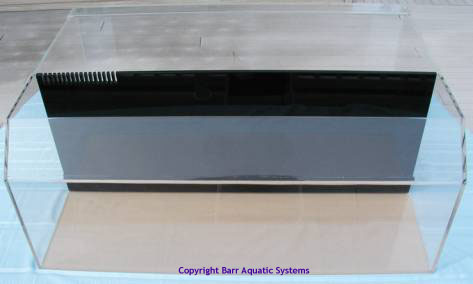 Barr Aquatic Systems is dedicated to providing quality equipment at a fair price. We use the latest 3D modeling tools to develop our products, backed by hands-on testing on real reef tanks. All of our equipment has been individually tested and approved by reef enthusiasts.

* 3D printed designs * Many new designs are becoming available, check back often! All 3D printed designs are available in-stock, or on short lead time for small quantities.



The following units are either in stock, or can be made to ship in a week or two. Please email for a full quote with shipping charges to your zip code:
KR1020: $320
KR1220: $360
WC120: $120
WC220: $160
WC320: $210
CR1200: $490
CR2100: $580
CR2200: $650
SK1020: $450
SK1220: $520
SK4220: $750
SK5220: $850
Overflow boxes- $49/$79 each
Quality:
I've run in to products from other companies that are not up to our standards of quality, yet cost the same or even more. If you are considering other brands ask these questions:
How long have they been in business?
What kind of support to they offer? What is the warantee?i
Are twist-lock flanges included, or even available?
Do they counter sink every tube glue joint for strength?
Do they use 3/8" cast acrylic on all flanges, or go with cheaper 1/4"?
Do they use cheap white PVC fittings, or heavy duty SCH-80 fittings?
Is the Beckett injector secure yet easily removable, or is it simply wedged in to a piece of pipe?
Do they use 1" input plumbing, or 3/4" (or even 1/2"!)
Is the gate valve threaded on both sides, or is it glued to the box (not replaceable or cleanable)?
Does it even have a gate valve?
Can you break it fully down for cleaning (no blocked chambers)?
If the answers to all the above are not YES, then you are not getting what you paid for. Many places claim to be high quality, but very few of them truly understand the term. Check in to their claims. You will not be able to find a higher quality design than a Barr Aquatics design.
---
© 2004-2018 Barr Aquatic Systems. All Rights Reserved